Adult Tennis Programs at Chelsea Piers
Tennis players of all levels enjoy enjoy state-of-the-art facilities on 7 indoor courts and world-class programming with our experienced and dynamic teaching staff including seasonal courts, group instruction/clinics, private lessons, competitive adult leagues, USTA team matches, open court rentals and Cardio Tennis. If you're looking to join a league of tennis players at similar skill levels or take private lessons to hone your skills, Chelsea Piers has a program for you. Call today to find out more.
Seasonal Court Rental
Avid tennis players can secure a weekly 90-minute practice & play sessions with one of our highly experienced teaching pros.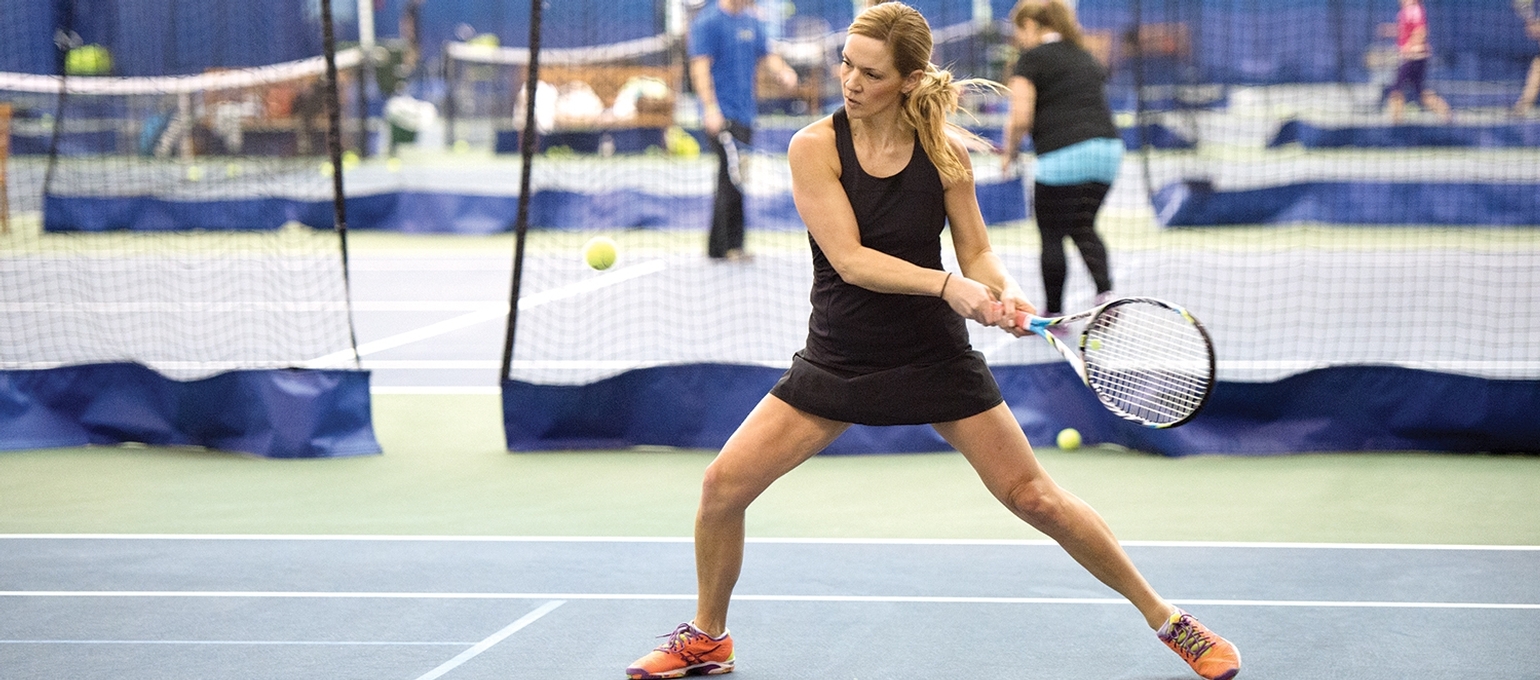 Adult Clinics
Chelsea Piers offers the area's largest and most comprehensive collection of Adult Tennis clinics. Whether you are looking to take up the sport of tennis or improve your game, we have the program for you with these dynamic 60 or 90-minute sessions for all levels.
Drop-in Tennis
Tryout a variety of tennis programs for all skill sets in Drop-In Tennis. Take a class at your convenience in a drop-in basis. Reservations are required. Purchase a 10-pack and save.
Beginner Tennis
Our Beginner Tennis program is the perfect place to pick up your first racquet or dust off an old one! Our experienced tennis professionals will teach you the tennis basics: serve, rally and scoring. You'll learn to play tennis, get a great workout, meet new people and have fun.
USTA Teams
Step up your game by joining one of our USTA teams, and be part of the country's largest competitive league. Using the National Tennis Rating Program, team members play with and against players of similar level.
Adult Tennis League
We match players of similar ability for competitive play at all skill levels. The format is best-of-3 sets, regular scoring, with a 10-point tiebreak deciding the third set.
Meet the Team
In addition to world-class athletic facilities and programming, what distinguishes Chelsea Piers most is its superlative coaching staff.